Parenting Programs, Seminars, and Private Sessions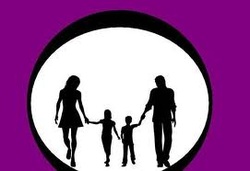 The outlined courses below include discussions and conflict resolution skills for empowering participants in finding the proper way in guiding children toward their positive development. The programs' curricula outline techniques in developing the understanding, respecting, and supporting children's freedom to learn at their own pace, and in promoting social, emotional, and intellectual growth for students ages 2-5 (preschool), 6-12 (elementary), pre- & adolescent.

---
I - The Four (4)- Session Parenting Course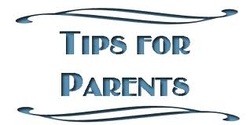 General tips for overwhelmed parents. Americans work more hours than employees in any industrialized nation (Russell G. Robertson, MD). Stay-at-home moms are fewer nowadays and they often lack social contacts. Fatigue becomes a factor, structure can begin to vanish, and children become confused about what is expected of them. This Course offers a variety of tips for busy parents.

Covers Issues Such as
- Discipline and Home Environment,
- Study Skills and Test Taking Strategy
- Interests, Self-awareness, Mindfulness and Motivation
- Parent/Teacher Relationship, and more


---
II - Parenting for Stronger and Happier Children Course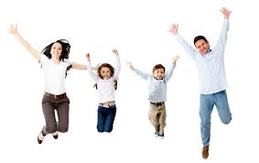 This twelve (12) class Seminar of approximately 2 to 2 1/2 hour each session. Can be taught in its entirety or as "pick-& choose" session topics.
Class Topics
1 What is Parenting and How to be a Good
Parent?
2 Harmonious Home Environment
3 Study Skills and Making Home Work Fun
4 Fun Learning Activities
5 Joyful Reading & Writing Activities
6 Parent & Teacher Relationship

---
Behavior Modification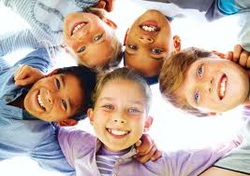 7 Motivation
8 Self-Awareness, Self-Knowledge &
Self-Confidence
9 Discipline & Will Power
10 Family Philosophy and Values
11 Personal Power
12 Family Violence Issues
---
III - How to Make Learning Games Course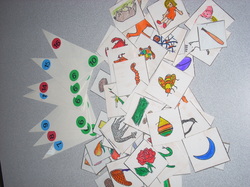 BECOME YOUR CHILD'S BEST TEACHER

LEARN HOW TO BRING LEARNING CLOSER TO CHILDREN

MAKE LEARNING A JOYFUL EXPERIENCE

REPLACE THE TEDIOUS MEMORIZATION WITH ACTIVE KNOWLEDGE

"How to Make Learning Games" and "Hooked on Reading"

---
While parental involvement in a child's education and school work is essential in child's development, the "How to Make Learning Games" and "Hooked on Reading" programs were developed to offer parents the essential tools making children's study time a joyful experience for both, the child as well as the parent. These programs were developed to teach parents effective methods that bring learning closer to children while strengthening primary educational concepts and skills in a format that is stimulating and enjoyable. I believe that enhancing children's potential this way will contribute to their well-being, growth, and happiness.
Making Learning Games*
Spans Across K-12 Curriculum: Reading, Math, Social Studies, History, Geography, Book-Making, Anatomy of Games, Creating Monthly Family Activity Calendar, and more.
Hooked on Reading*
Spans Across K-12 Curriculum: Reading & Comprehension, Phonics, Language Games, Writing, Book-Making, Anatomy of Games, and more.
*All material needed to make the games is included

KNOWING HOW TO MAKE EDUCATIONAL GAMES
- makes learning a joyful experience for children
- replaces the tedious memorization with active knowledge
- helps parents to develop a closer relationship with their children
- helps children to discover their true interests, talents, and abilities
- encourages greater mastery in these areas
*All topics outlined above could be studied also individually as private sessions.



IV- Yoga For Parents & Children Course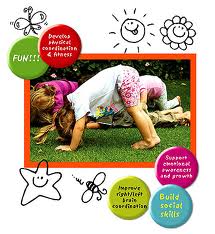 Allows Time to Relax, and Time to Reflect
Yoga with relaxation and guided meditation
allows a perfect opportunity to bring Yoga closer to kids and teens in a way that broadens their thought patterns, imagination, and creativity, as well as self-reliance and compassion in a non-competitive environment.
With the gained "lightness of being" they feel better which in turn brings joy in times of need, in times to learn, to play, and to relax.
A playful form of daily Yoga practice fosters concentration and inspires both the active bodies and the playful imagination of children.

---
"Yoga works on the whole body and is suitable
for children of all ages and physical abilities.
It promotes strength and flexibility, good coordination and posture.
In our increasingly stressful and noisy lives, it teaches children how to relax,
how to concentrate, how to be quiet and still.
Above all, it is a gentle, noncompetitive form of exercise that all children can enjoy."
~~ ~Mary Stewart and Kathy Philips, authors of Yoga for Children


V- Coaching Parents With Children With ADD/ADHD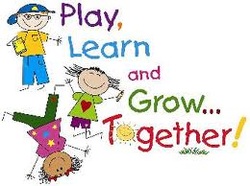 Clinical experience has shown that the most effective treatment for ADD /ADHD, and anxiety is therapy or counseling by which children learn coping skills and adaptive behaviors, that help them to work more efficiently and productively.
Sessions are client-specific to best serve each individual's needs.



---
VI - Private Sessions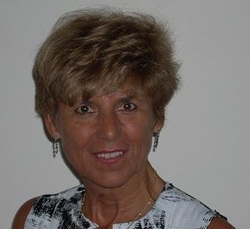 The private sessions are individual and situation-specific. Each session uses the most comfortable way to define the true Self with all the talents, energies, boundless capabilities, in the field of infinite possibilities.
This approach motivates individuals to find out what they are here for - what their purpose in file is. It helps to identify one's dreams, vision, and mission in life and through well defined self-knowledge, talents, and skills to act upon it.
1
- Assessment:
specifies individual's strongest area/areas in the multifaceted self-concept. It is an excellent starting point for boosting the area/areas where an improvement is important to the individual. Indicates potential risk factors for educational problems. Identifying children susceptible to developmental delays (e.g., learning or behavioral problems) is the first step in preventing of later academic difficulties from developing.
2 -
Evaluations:
provides the opportunity to discover, develop, and nurture individual's unique potential for specific talents and skills of which he/she was not aware before.
3 - Individual Counseling / Coaching Programs:
the private coaching links the knowing with the actually doing. The aim is to cultivate self-respect, inner security, and to develop a commitment to oneself to one's own talents. The motivational strategies and the behavioral ideas that are used facilitate a vision of life at its best. They lead to a view of life as a creative expression of love in action that remains aware of the pitfalls and challenges in life. The counseling philosophy lies in being happy with oneself and with doing work one loves to experience joyful and fulfilling life alas
"Flow"
in life. Being a full person, happy with the way one's life unfolds, only then one is ready to reach out, to give, to love, and thus become a valid participant in society.
Define a Purpose in Life and Honor it
Ten Steps To a Happier You
Career Counseling
Goal Setting and Getting
Time use Management
Stress & Anxiety Management
Depression
Loss & Grief

Addiction & Substance Abuse

Weight Maintenance, Management / Eating Disorders
Relationship Issues / Co-Dependence
Family, Child / Adolescent Issues
---