Services Provided

(1) Individual, couples and family counseling
(*) NEW: TELEPHONE & / OR SKYPE COUNSELING
(2) Lectures, seminars, workshops and programs
(3) Yoga for Happy Kids - seminars, workshops, and programs for
teachers/educators, parents and children
(4) Professional Development for teachers and educators
(5) Consultations for business professionals
(1) Individual, Couples & Family Counseling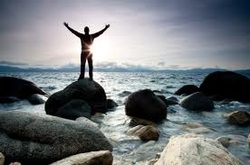 Treatment specialization includes:
Life Coaching
Parenting and Family Issues
Child and Adolescent Issues
Relationship Issues
Domestic Abuse of Violence
Conflict Resolution
Divorce
Anxiety and Fears
Medical and Health Concerns
Eating Disorders
Permanent Weight Loss
Healthy Wight Maintenance
ADD, ADHD, OCD
Addiction and Recovery
Grief and Loss
Work and Career issues
Time and Stress Management
Goal Setting and Getting
Overcoming Fears and Failure
Importance of Positive Self-Talk
(
*) Individual, Couples & Family Counseling -
NOW via TELEPHONE &/ Or SKYPE COUNSELING
Do you prefer a place where you feel really comfortable while listened to, being respected w/o any preconceived notions? Talking to someone who is honest & open to any issues you'd like to share? Interestingly, for many clients - as it seems, it's easier sharing their most hidden/intimate feelings, problems, situations, etc via phone or skype. You'll get the same HIGH-QUALITY & EXPERIENCED COUNSELING/COACHING over the phone or skype as in personal-to-person sessions. I offer life-long educational expertise and experience along with my client specific approach... While the most important key to successful counseling/coaching approach is a good mutual rapport & trust between the parties, the "good fit" is eminent. Both parties need to feel at ease w/each other and thus for you to feel comfortable sharing your innermost feelings and thoughts without being judged and/or disrespected. Together,we customize a strategy that would best fit to your needs and set up steps that have to be taken in executing a plan to your full satisfaction. I am committed, accessible and caring in helping my clients to succeed. Telephone sessions 310 963 8994; via
Pay Pal Verified
; Skype sessions by appointment only:docrenk -
via
Pay Pal
Verified
---

(2) Lectures, Seminars, Workshops and Programs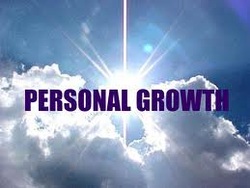 Lectures:
Lectures are a topic-specific group stimulating meetings. Through an amusing and witty approach, the audience is challenged to awaken the part that "knows" that it knows and engage it in a dialogue with the part that "thinks" that it doesn't know. The participants find this process challenging and fun. The motivational strategies, and the behavior adjusting ideas, that are used, facilitate a vision of life at its best. They lead to a view of life as a creative expression of love in action that remains aware of the pitfalls and challenges in life.

The lectures, as well as the seminars, programs, and private sessions use the most comfortable way to define the true Self with all the talents, energies, boundless capabilities, and infinite possibilities. Through positive self-talk which is essential to self-motivation individuals are about to find out what their calling is, what they are here for. This approach facilitate the notion of identifying one's dream, vision, and mission in life and through well defined self-knowledge, talents, and skills to act upon it.
List of Some Suggested Topics:
* Goal Setting and Getting * Importance of Positive Self-Talk
* Time Management * Emotional Self-Control
* The Power of Communication * The Power of Breath
* Overcoming Fears and Failures * The Power of Relaxation
* Stress Management * The Power of Joy
* Motivation * The Power of Joy
* The Self & Self-Worth * Wellness & Fitness
And many more...

Seminars:
- - -FIND LASTING SATISFACTION WITHIN
A lively introduction to the key components of the Self and intrinsic-motivation. Individuals are challenged to develop their unique self-expression and encouraged to see the need for efficacy as intrinsic and view the achievement of efficacy as inherently pleasurable.

- - -TEN STEPS TO A HAPPIER YOU: - "Living, Not Mere Surviving"
A spiritual guide to self-discoveries and self-realization, while defining one's aspirations, talents, and skills that are important to you
1 REALIZE YOUR DREAM 6 BE CREATIVE
2 DETERMINE YOUR MISSION 7 CREATE A ROUTINE
3 SET SPECIFIC GOALS 8 MAKE IT FUN
4 VISUALIZE YOUR ACHIEVEMENTS 9 PRACTICE, DON'T STRAIN
5 GET GOING 10 REWARD YOURSELF

- - -Yoga for Teachers & Educators
- - -Yoga for Parents & Children
- - -Effective Parenting for Stronger Children
- - -Making Learning Games

Workshops:
- - -TOWARD POSITIVE DEVELOPMENT
A lively introduction to the keys to self-motivation. Individuals are challenged to develop their unique self-expression. Participants are encouraged to see the need for efficacy as intrinsic and view the achievement of efficacy as inherently pleasurable.
- - -TOWARD POSITIVE CHILDREN'S DEVELOPMENT
- - -Making Learning Games
- - -Yoga for Teachers & Educators
- - -Yoga for Parents & Children

Programs:
- - -A JOURNEY TOWARD DEFINING THE TRUE SELF
The hands on programs are designed to assist in the Self-discovery, developing and enhancing the individual's highest potentials for living a fulfilling life while experiencing a "Flow" in life. Classes are usually held one class per week on the same day of each consecutive week. These spaced sessions are not only most effective for permanently acquiring a new personal life outlook, but they also provide maximum support for self-actualization.
- - -Journey to Self Discovery
- - -Yoga for Happy Kids
- - -Parenting
If any of the topics outlined above sound interesting, enticing, and wish to further explore them in a workshop / seminar, or through a private session/s please contact me at 310. 963.8994; Skype: docrenk - or submit your information below.

---
(3) Yoga for Happy Kids -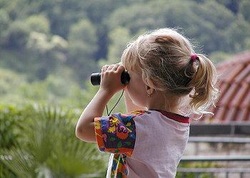 Seminars, Workshops, & Programs for Teachers/Educators, Parents & Children
Yoga Benefits The Entire Body - Mind - Spirit
YOGA-BASED Program benefits
The Seven Intelligences Involved in Learning
While children are mostly kinesthetic learners, Yoga practice awakens children's multiple intelligences, separately and in their unity.
Intelligence
Activity and Discussions
1) -Linguistic/Language:
Discussing, expressing feelings, story telling, using zoo-phonics
2) -Logical/Mathematical:
Understanding healthy food decisions, how an
asana
works and why one benefits
3) -Musical/ Rhythmical:
Soothing music, singing, and using rhythmical instruments, clapping, tapping
4) -Spatial:
Mandala drawing, Yoga
asanas
and pantomime practicing
5) -Bodily/Kinesthetic:
Experiencing one's body and senses (touch, taste, smell, vision, hearing) through Yoga practice
6) -Interpersonal:
Expressing and sharing feelings, thoughts, and ideas
7) -Intrapersonal:
Practicing a positive self-talk
The Positive Children's Development
Although young children are very flexible, they lack staying power. However, with daily practice, their staying power and mental control improve greatly. Engaging in a mindful, active "Yoga-play" helps them to increase self-awareness, self-expression, and self-confidence as well as creativity. Yoga
asanas
help to strengthen their body and physical coordination to become more flexible and physically fit. A focused mind in
asanas
enhances concentration, self-power, and self-discipline. Breathing techniques help to calm their emotions and bring clarity and neutrality to them. Daily Yoga practice builds self-esteem and the ability to center oneself. A summary of Yoga benefits for children's positive development based on children's cognitive and social development is summarized below.
The Program Implications Based on Children's Cognitive and Social Development
Preschool Children (3-5)
Cognitive Development:
Magical thinking; Language Development; Yoga asanas stimulate imagination and creativity. Applying Yoga asanas in creating and telling stories enhances language development by kinesthetic learning. After each Yoga practice children engage in a "Corpse Pose" (Savasana) - (1-2) minutes relaxation or guided meditation
Social Development
: Self-awareness and pro-social development; Sense of the Self and others
The playful Yoga group asanas promote the value of cooperation and the importance of each one's contribution… Group Mandala drawing;
Mudra
affirmation
Self- Development:
Self-awareness supports the development of the Self and self-esteem,
The medley of Yoga active and passive reflective practice fosters to focus inward, which in turn crystallizes self-awareness and the sense of the Self. Relaxation between asanas. Using a
"Child Pose"
to relax in between poses. Relaxation in
"Savasana"
at the end of each practice
Physical Development:
Body - Mind awareness. Yoga asanas bring the awareness of the body's and mind's limits and enhances motor skills development. Children at this age can practice being completely still for a few minutes, e.g., (1-2 minutes)
Adaptation of Yoga-Based Program for Older Children
: Although the above Yoga-based program outline is targeted for preschool children, its concept can be easily adapted also to older children. Continuity and consistency in Yoga practice brings life-long lasting benefits to children of all ages, socioeconomic, and cultural backgrounds. To assure continuity and consistency in fostering positive children development, the suggested modifications of the Yoga-based program for preschool children make implementation for older children possible.
Elementary School Children (7-9)
Cognitive Development.
At this age, in addition to the magical thinking, children can comprehend the benefits of each asana. They learn how to properly hold an asana, expand holding time in asana, and what muscles to use. With concentration, focus, and deep breathing each practice improves. Mandala designs, drawings and coloring, journal writing, and discussions, all these activities are encouraged for children's self-expression and self-reflection. With learning and understanding healthy food choices and nutrient values, healthy eating habits can be established and deepened.
Social Development:
At this stage, children's focus on peers plays a major role. The partner and group Yoga activities make Yoga practice fun and joyful. At this developmental period, children not only can stay still but they even enjoy time in a deep relaxation or guided meditation while focusing inward for 3-5 minutes (or more). Visualization and affirmations in guided meditation or relaxation session tights the weekly topic to realization.
Pre-Teens (10-12)
Cognitive Development:
Children at this developmental stage can understand how to apply Yoga principles through daily practice to maintain good health. They learn how Yoga practice helps to address their personal and social concerns and assists them to finding solutions. They can learn how to use breathing techniques to enhance self-control, focus, and concentration. At this age they can learn more deeply about physical anatomy in relationship to Yoga. Using more complex mandala drawing, journal writing, and discussions is encouraged for self-expression and self-reflection.
Social Development:
Pantomime, Yoga games, as well as leading a class as a teacher, promotes self-awareness, peer relationships, and non-competitive attitude. Children can be still in relaxation, meditation, or just enjoying quiet breathing time while focusing inward for (5-8) minutes.
The Body - Mind - Spirit Unity
To fully benefit, daily practice needs to be established. The Yoga-based model program is designed to ensure a whole child development and to establish a basic values system by applying the basic universal principles of the mind, body, and spirit unity.
---
(4) Professional Development for Teachers & Educators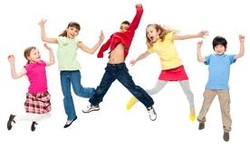 The hands-on Yoga-based program, seminar or workshop for teachers and educators allows the participants to experience the benefits of
Body-Mind-Spirit
unity, while gaining self-confidence to integrate ca 10-20 minute Yoga sessions into their daily curriculum. These short segments won't take too much of the required academic time hence will enhance energy, focus, and concentration, which are necessary for effective learning as well as for establishing a life-long healthy habits in young children. This seminar provides an excellent comfort and support for teachers and educators.
What's Included:
1 Yoga - brief history and philosophy
2 Ten-session curriculum
3 Standard daily lesson plan
4 Weekly lesson plans with reproducible activity handouts&glossary
5 Instruction for exercises with warm up and cool down series
6 Instruction to guided meditation
7 Brief introduction to physiology and body mechanics
8 Suggestions for age specific journal writing and/or drawing
9 Healthy diet, nutrition, and eating guidelines
10 Songs - Stories - Dances – Games
What are the Benefits for Educators?
Yoga-based programs, seminars, or workshops offer an easy to learn skills that teachers can then pass on their students with strong confidence. Through Yoga and meditation teachers will be able to easier guide children in the fast-paced world of today, offering them effective way to cope with their daily problems and pressures.
* Learn how to foster components of positive development
* Identify the areas in children's lives they are most motivated to enhance
* Create a personalized class-specific action and lesson plan
* Access tools and resources to reach specific goals
* Assess and make appropriate changes in children's lives
* Track children's progress in reaching a higher level of achievement
* Achieve a higher level of class management, children's health, well-being and aliveness

PRAISE FOR THE CHILDREN'S POSITIVE DEVELOPMENT
Anybody at any level can practice and benefit from Yoga-based programs. The variety of levels in each exercise challenges every stage of physical development and prepares the body for the next stage. Concentration and focus develops along with physical and mental strength, flexibility, and balance.
Yoga for Happy Kids programs give children a strong sense of self through the dimensions of physical, mental, and spiritual equanimity and provide tools toward positive development as a foundation of a balanced life-style. The yoga-based programs are invaluable for children, as well as for teachers and parents.
It is hoped you recognize the multifaceted benefits in implementing Yoga for Happy Kids program into your classroom and thus your children's daily life. Yoga for Happy Kids program experience is not just an one-time event, but rather an opportunity to building a relationship with you in which we can play a valuable part in children's personal growth. This is an opportunity you will definitely want to take advantage of for the sake of your children's prosperity, health, and well-being.
---