Yoga for Happy Kids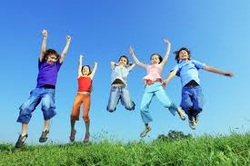 Yoga for Happy Kids was established as a means to assist children, parents, teachers, and educators in instilling healthy habits in young children as a foundation for positive development, putting stop to the rapidly spreading epidemic of obesity, Type II diabetes, undesirable behaviors, and all other by-products thereof.
A critical analysis of existing theory and research related to components of children's positive development, Csikszentmihalyi's "Flow" model of optimal experience and Yoga practice paradigm revealed common key ingredients that set the foundation for Yoga-based programs.
The goal of the programs is to onset positive children's development that fosters child's realistic sense of the Self, self-perception of abilities and competencies, induces intrinsic interest and motivation, and enhances self-knowledge and self-control.

As a life-span developmental psychologist specializing in the study of the psychological and physiological effects Yoga practice has on child's development, my research, along with the support of vast scientific literature unequivocally shows that the benefits of implementing Yoga at the early age are real and should not be ignored. Findings show that even a short practice of this ancient art/discipline can induce poise and focus that can further stimulate cognitive awareness, information retention, and the overall ability to learn. It is therefore essential for parents and teachers working together in making Yoga practice a children's daily routine, which in turn will strengthen children's Yoga experience and its full benefits.

I would like to invite you to make each year your year "Toward Children's Positive Development" - a time period in which you can make the changes that will make a real difference in your children's level of health, vitality, well-being as well as academic achievement. I would like to introduce you to powerful Yoga for Happy Kids programs that can do just that.

---
Children's Positive Development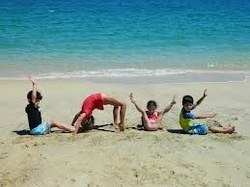 Benefits of Yoga practice for
Children's & Youth's Development
The yogis consider searching for happiness as everybody's main goal. Most people, however, settle for a brief, watered-down version of temporary pleasures. When people become dissatisfied with brief, temporary pleasures and find out that relationships, money, or alcohol, for example, do not produce happiness or a sense of purpose, they start looking more deeply into their life either engaging in a therapy with a professional or through self-study. All of this could be avoided if Yoga practice would become a way of life from early childhood.

The existing theory and research support the importance of implementing daily Yoga practice into pre-K, elementary, and middle school children's lives to onset their positive development. Establishing child's realistic self-perception of abilities and competencies, inducing intrinsic interest and motivation, and fostering self-knowledge and self-control through Yoga practice experience, will better prepare them toward the future of infinite possibilities.

Yoga can be safely introduced to children in a playful way so they can enjoy what they are doing and become motivated to continue with it. The basic nature of children is dynamic. Their minds are very alert but never steady. Their latent energy can be positively used in asanas (postures) that follow in fast succession with plenty of variety. As children grow, a gradual precision and perfection can be established. Through Yoga experience children develop the attributes of courage, concentration, and determination. The rigorous cardiovascular practice through supporting one's own weight in a combination of postures, while holding these positions with dynamic breathing and flowing into new postures builds strength and focus, makes tight joints more flexible and releases tension. It is a high heat, high-energy workout that increases stamina, tones the body, and develops focus and concentration.

Yoga deals with integration of the body, mind and spirit, so it needs to be studied as such. One of the important by products of yoga is good health of the body and the mind. Yoga philosophy is said to be best understood through personal experience. Personal, subjective experience is an ideal instrument toward fostering the fundamental components of positive children development. To fully benefit, daily practice needs to be established. The Yoga practice ensures a whole child development by applying the basic universal principles of the mind, body, and spirit unity.
---
Yoga-Based Programs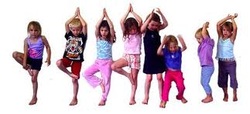 The Yoga for Happy Kids programs were designed with respect to the whole child. Daily Yoga practice helps children to gain personal insight into their physical, emotional, and spiritual wellness. The programs offer guidance and tools necessary to transform this awareness into a personal compass guiding them in times of need as well as in their decision-making processes throughout their lives.

The next generation will be the result of our influence and work. To make this work enjoyable, to help our classrooms, homes, and communities the Yoga-based programs provide a wholistic approach to Yoga as a way of life rather than a once a week activity. Yoga asanas (poses) and meditation technique included in the programs is an excellent method to help children to relax, and enable them to find their quiet place within. When children engage in daily Yoga practice, they set a life-long foundation for their well being.

---
Program Curriculum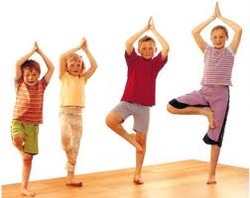 YOGA FOR HAPPY KIDS INCLUDES:
Circle of friends - sharing
Topic of the day
Self-expression in Mandala drawing
Yoga asanas (poses) for the day/week
Yoga pranayama (breathing) to calm the mind
Relaxation/ Guided Relaxation/ Meditation
Food Pyramid/ Food group songs/ Food group games
Story - telling/ sharing/ reading
Yoga Games
Journaling
Topic of the day/week songs
Closing Activities
Yoga asana (pose) of the day cards making
Anybody at any level can practice and benefit from
Yoga for Happy Kids
Sessions and Programs
. The variety of levels in each exercise challenges every stage of physical and mental development while preparing for the next stage. Concentration and focus develops along with physical and mental strength, flexibility, and balance.
Yoga for Happy Kids
gives children a strong sense of Self through the dimensions of physical, mental, and spiritual equanimity and provides tools toward positive development as a foundation of a balanced lifestyle.
Kids will learn
how to create a daily yoga journal, design their own mandalas and document their journal with pictures taken of them in each pose as they learn it and present it. Kids will make their own yoga-cards and will create a daily Yoga practice sheet to remind them of how, why, and what to practice at home.
Those, who sign up for multiple days/weeks will learn
not only more poses and better precision in executing them, but also will gain strength, confidence, agility, and a variety of sequencing to experience the full Yoga benefits.
It is easy for children to engage in non-competitive Yoga practice relaxing and sharing together while having fun. It brings their active minds and bodies into union and harmony that allows them to learn how to calm them both.
Yoga for Happy Kids
provides an excellent, joyful, and nurturing ambiance for kids and teens to foster positive development toward their fullest physical and mental health and well-being.
---
Yoga Benefits for Educators & Teachers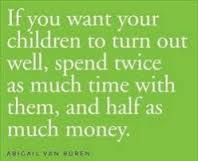 Yoga for Happy Kids
offers Yoga-Based Programs for professional development, seminars or workshops for educators and teachers - providing a guidance and tools necessary for teachers and educators to have enough confidence for transforming their gained self-awareness and knowledge through Yoga practice into a children's personal compass that will support them in their decision-making processes at times of need and guide them throughout their lives.
In addition, classroom Yoga-sessions allow a time period in which teachers can make appropriate adjustments needed for setting a course toward a real and permanent difference in children's level of health, vitality, well-being as well as in their academic achievement.
While the Body - Mind - Spirit unity
plays an essential part in
"children's positive development,"
Yoga and relaxation practice helps children to become more knowledgeable, strong, focused, and centered in facing the fast-paced and ever changing social life-style. As the primary purpose of schools is to educate, it is the best place to guide children through their developmental period toward becoming strong individuals. Schools that create an environment, where children can get the optimal support in their healthy autonomous behavior, play very important role in children's behavior-management skills. Learning how to be in control of one's own inner Self, how to establish healthy habits through self-control and discipline, as well as how to honor one's unique talents and skills is essential in developing positive attitude toward a happy and healthy self-guided life. Through well defined self-knowledge, children become accountable for their own actions, while making honest decisions, not being swayed by external circumstances or pressures, thus setting a strong foundation for being solely responsible for their life course and enjoyment in life.
---