"The Next Generation Preservation Project"
TOWARD BETTER FUTURE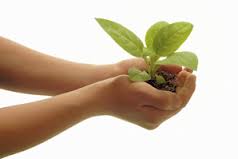 Kids are like seeds which we have planted.
We have to nourish them so that they grow
to be healthy, strong, and loving people.

---
Vision and Slogan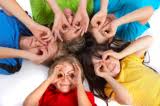 "CHILDREN ARE TOMORROW'S FUTURE"
The Yoga for Happy Kids (YFHK) Project's vision is to support schools, families, rehabilitation centers in implementing daily Yoga practice in children's lives which will foster health, inner equanimity needed for effective learning environment, quality of education, sports and leisure activities in various locations especially in locations with little or no funding at all. The vision is to reach as many children as possible to make the slogan become reality in their lives and help them actively shape their future.
Sara Lazar on how meditation can reshape our brain:
http://www.youtube.com/watch?v=m8rRzTtP7Tc
---
Mission Statement
"If Not Now ~ ~ ~ When???"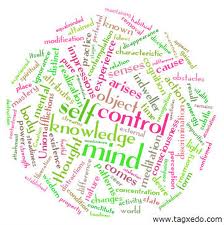 The YFHK Project was established by Developmental Enhancement Center - Yoga for Happy Kids as "The Next Generation Preservation Project" that fosters children's Positive Development toward better and healthier future.

Children's growing obesity, Type II diabetes, inactivity, bullying, crime and violence, as well as school low achievement are becoming a way of life. As schools cut PE classes, children are lacking PE education even more than before: from 30 min's to 0 min's per week.
YFHK Project's mission is to prevent and stop the unhealthy children's behaviors and life-style from developing by implementing a daily Yoga practice in children's lives. Children don't have the luxury of waiting for government and schools to allocate funds needed toward education that encourages experiencing the integrated process of life. It is through experience that puts one's capacity and skills in the right place. Learning style without inward experiencing can only lead to superficiality. Yoga practice fosters learning from inner experiences toward understanding and developing the healthy Self as the base for a meaningful lifestyle. Not understanding oneself, leads to frustration with inevitable escapes through mischievous activities. The YFHK Project is aimed toward developing strong individual sense of Self and skills through specific innovative methods embedded in daily Yoga practice. The Yoga-Based programs are designed to assist children of all ages and physical abilities in fostering their positive development that better guides them in today's fast-paced society, offering them an effective way to cope with daily problems and pressures and prepares them toward the future of infinite possibilities.
---
Strategy & Focus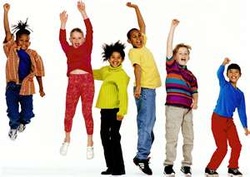 In accordance with its commitment, the YFHK Project focuses on the following points:
Promote bringing Yoga to children and youth in schools, detention, rehabilitation and family shelters
Provide children, parents and teachers with comprehensive yoga-based programs
Establish summer camps and after school programs utilizing the Yoga for Happy Kids programs to teach basic values and principles, connection, respect and compassion
Organize community events to raise awareness of the multifaceted benefits of Yoga for children & youth
Raise funds to support local schools and community organizations in implementing Yoga-based programs for all children and youth where such project would otherwise lack sufficient funding
Foster children's positive development and personal growth by implementing consistency and continuity of Yoga practice in schools and community organizations to establish children's good health, clear and focused mind, and equanimity in their life.
---
Geographic Distribution of Projects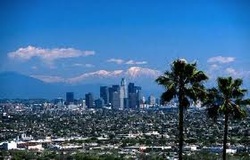 The YFHK Foundation supports projects solely from committed schools and community organizations meeting the following criteria:
Are located in Temecula and vicinity
Are committed to participate in research study
Are interested in implementing Yoga in all grade levels to ensure personal growth through Yoga practice continuity
Are able and willing to allocate time and place making regular Yoga sessions possible
Projects
Projects are selected on "first come first serve" basis. However, schools or communities with high violence rate, low academic performance results, and with high percentage of low income families will have preference in implementing Yoga-based programs.
---
Get Involved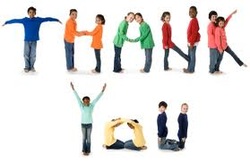 Become a Supporter
By becoming a supporter, you help us in our mission toward effective learning and establishing life-long healthy lifestyle in children and youth. As a supporter, you become a part of the solution that gives children a strong sense of the Self through the dimensions of physical, mental, and spiritual equanimity and provides tools toward positive development and accelerated learning as a foundation of a conscious, harmonious, and balanced lifestyle. As a supporter you help to promote a path to a brighter future by giving children the opportunity to become more self-reliant, more confident, healthier and better prepared for navigating a life of success and abundance.

All of us aught to care about our children's positive development and education, that will prepare them for the very competitive demands of the future workforce. Will our children be ready? The call for action is now! Let's work together in preparing them to face the challenges and constant changes...

Thank you for your support becoming a supporter today!
It's your investment not just a donation or contribution.

---
Donate or Contribute


We can reach even higher goals by joining our efforts. For this reason we'd like to sincerely thank you for your donation /contribution to the Yoga for Happy Kids Project. Remember any $ amount, even as small as $1, $2, etc... is valid. Kindly use one of the following options for this purpose:
Using: Credit Card or PayPal :


---
Sending a check: Recipient
Yoga for Happy Kids Project
"The Next Generation Preservation Project"
Irena Vagner, PhD
1PO Box 890143
Temecula, CA 92589

Thank You For Making Donation Today!!!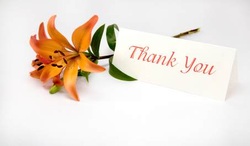 If you would like to support a specific school or community organization – please indicate the school's name, address, and school contact with your contribution, donation, or gift.
---