Welcome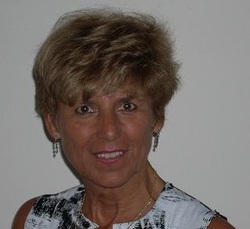 Understanding that we all posses wisdom, knowledge and intellect but over time our perception might become obscured by negative interpretations of reality and even by self-doubts, my sessions are designed to take clients on a life journey of Self-rediscovery through clarifying what seems to be the problem and how to regain confidence in the knowledge that we were created to be healthy, happy, and successful.

Through inspiring, yet challenging blend of techniques including mind-body connection you'll be able to identify your dream, vision, and mission in life and through well defined self-knowledge, with all the talents, energies, skills, boundless capabilities in the field of infinite possibilities to act upon it. This approach is to provide support and practical feedback in the process of resolving current problems and long-standing patterns.

With sensitivity and compassion, I assist clients from all walks of life to find solutions to a wide range of life challenges and psychological issues such as anxiety, stress, depression, addictions/substance abuse, child, adolescent, parenting, family and relationship issues, loss or grief, weight-maintenance, as well, as life coaching, in calm, non-judgmental, and compassionate environment Blending conventional and alternative approaches, I draw on a variety of styles and techniques to incorporate the best blend that would the be best way to help those who are finding themselves stuck, tired of trying, can't find fulfillment in life, emotional, or even depressed.

I like to help those who are finding themselves stuck, tired of trying, can't find fulfillment in life, emotional, or even depressed. I offer guidance through inspiring, yet challenging sessions to re-define their inner center. By cultivating self-knowledge, self -respect, and inner security, one is able to build a foundation to identify one's dream in life with a plan to act upon it to experience joyful, fulfilling life...

---
"If we can stay awake when our lives are changing,
secrets will be revealed to us - secrets about ourselves,
about the nature of life, and
about the eternal source of happiness and peace
that is always available, always renewable, already within us."
~Elizabeth Lesser


Invite Direction Into Your Life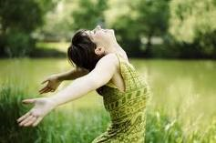 Invite Introspection Into Your Life,

Reflect, and Discover Your True Self

Step on The Path Toward Self-Discovery and

Become The Best You Can Be...
---
"He Who Knows Others Is Wise,
He Who Knows Himself Is Enlightened"
It's time for being fired up and highly motivated to take action using our individuality that propels us forward on our desired path. Let's
elevate our self-confidence, courage and audacity for making major changes in our inner and outer lives.The
more we shine o
ur light,
The
more we are able to identify our unique gifts and share them with the world.
For Private, On-line (via Skype:docrenk), or Semi-Private, or Small Group Sessions
:
310.963.8994